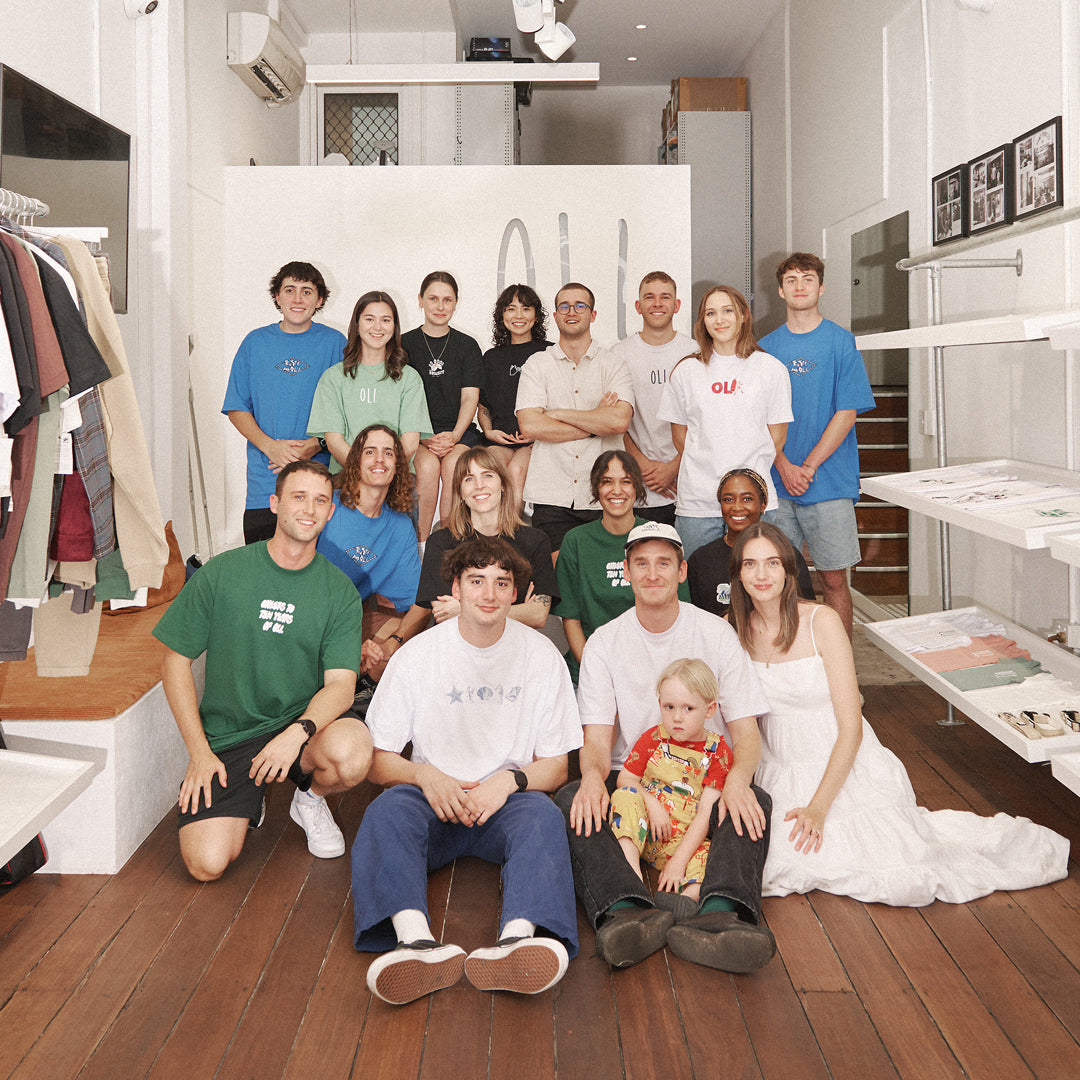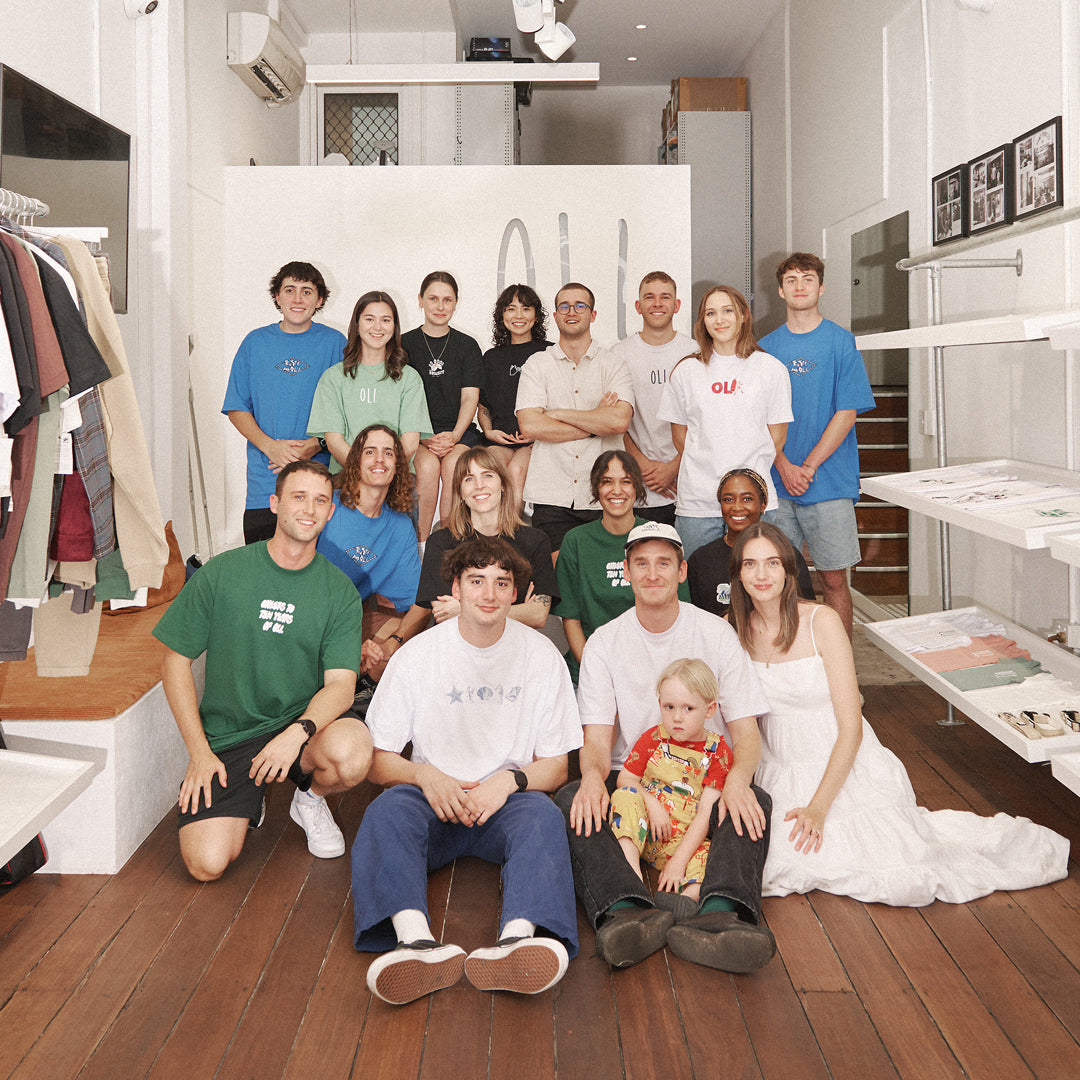 In 2012 Oli began as a hobby. 10 years later we're now a small growing team, with everyone playing a vital role.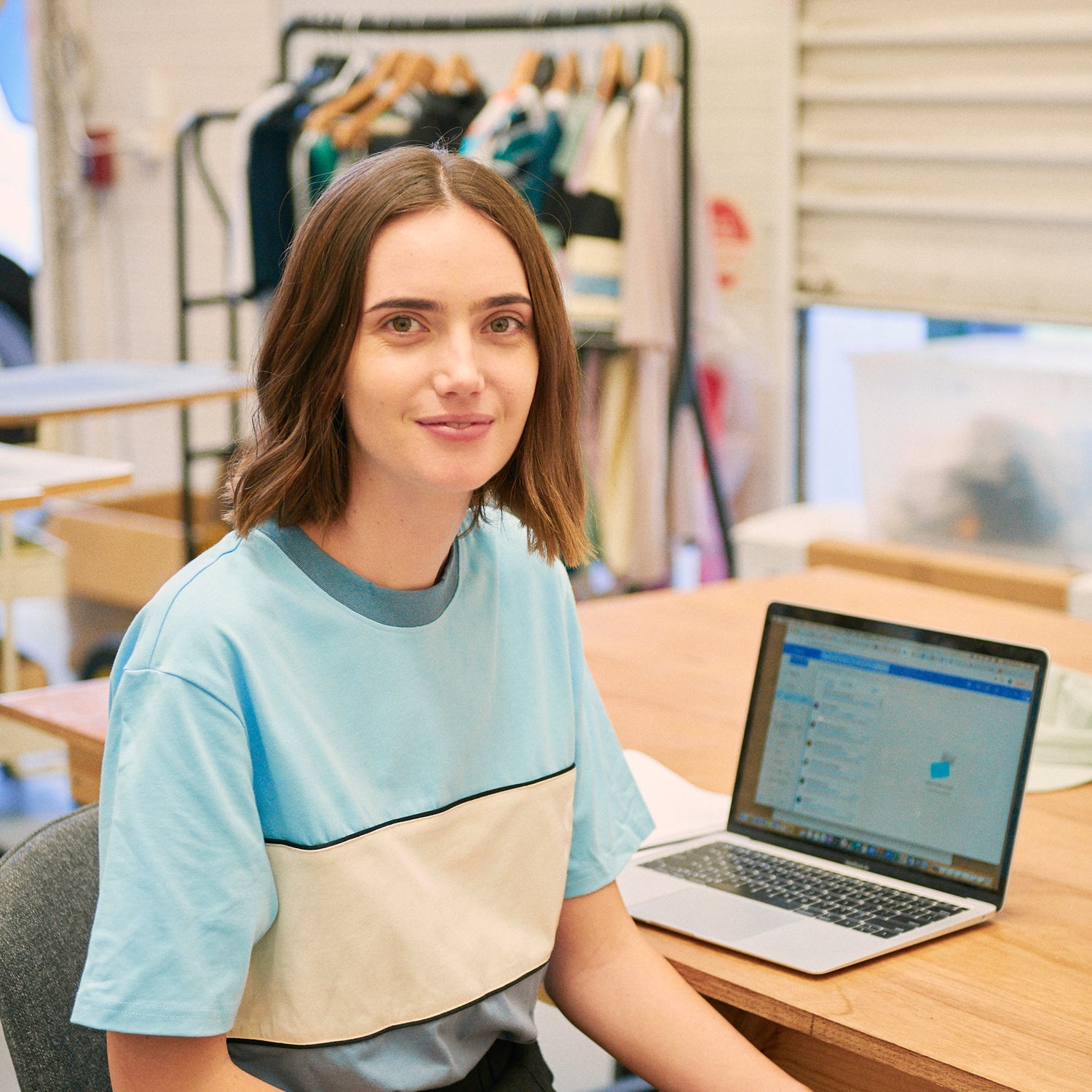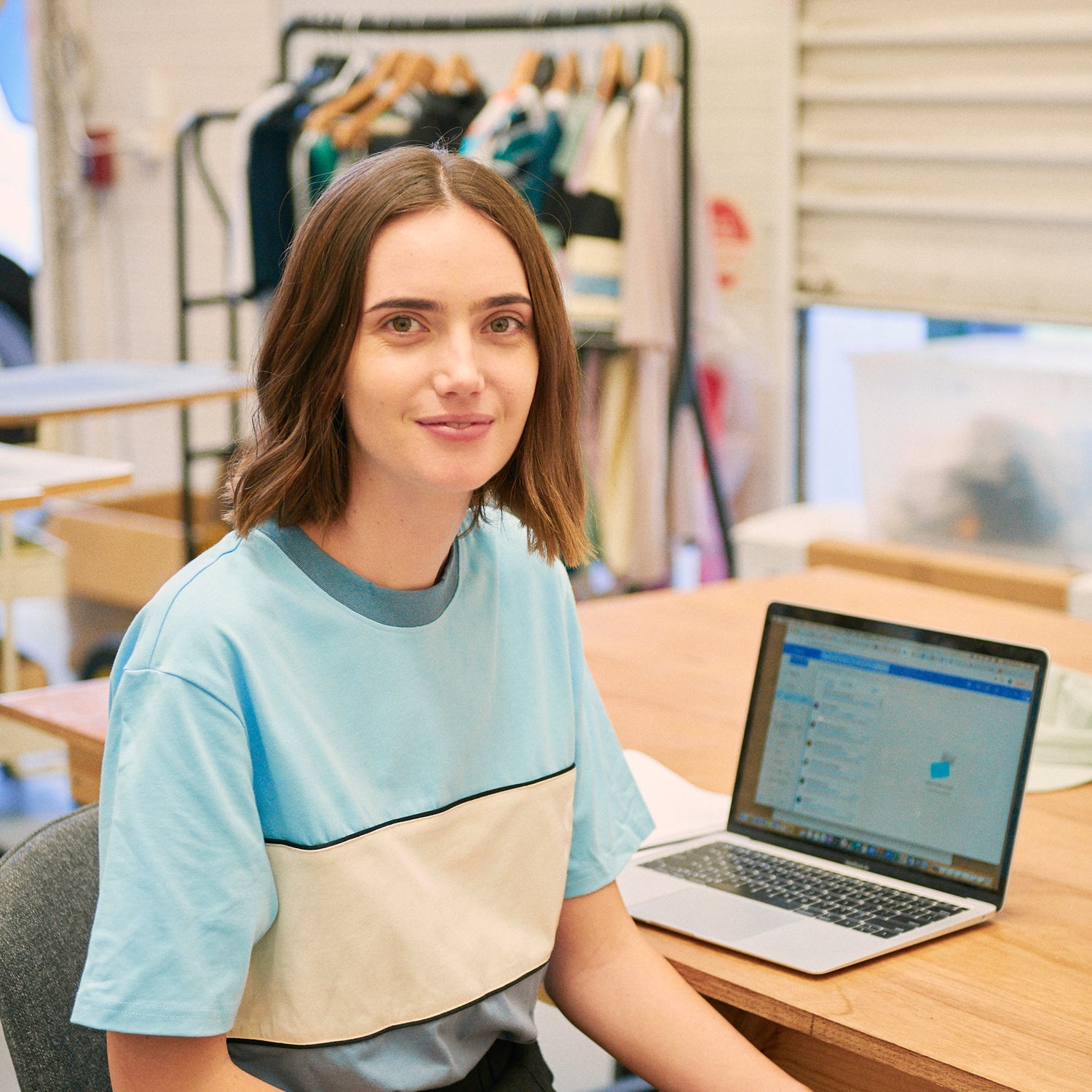 PHOEBIE WALTON
Phoebie is the co-owner of Oli and within the team she's referred to as the real boss. Since officially working with Oli in 2016 Phoebie has introduced development strategies and taken over the administration of the business.

Phoebie handles the logistics and financial side of the brand whilst also dealing with the daily operations of the business. Outside of the brand Phoebie enjoys gardening, coastal drives, keeping fit and being a mum.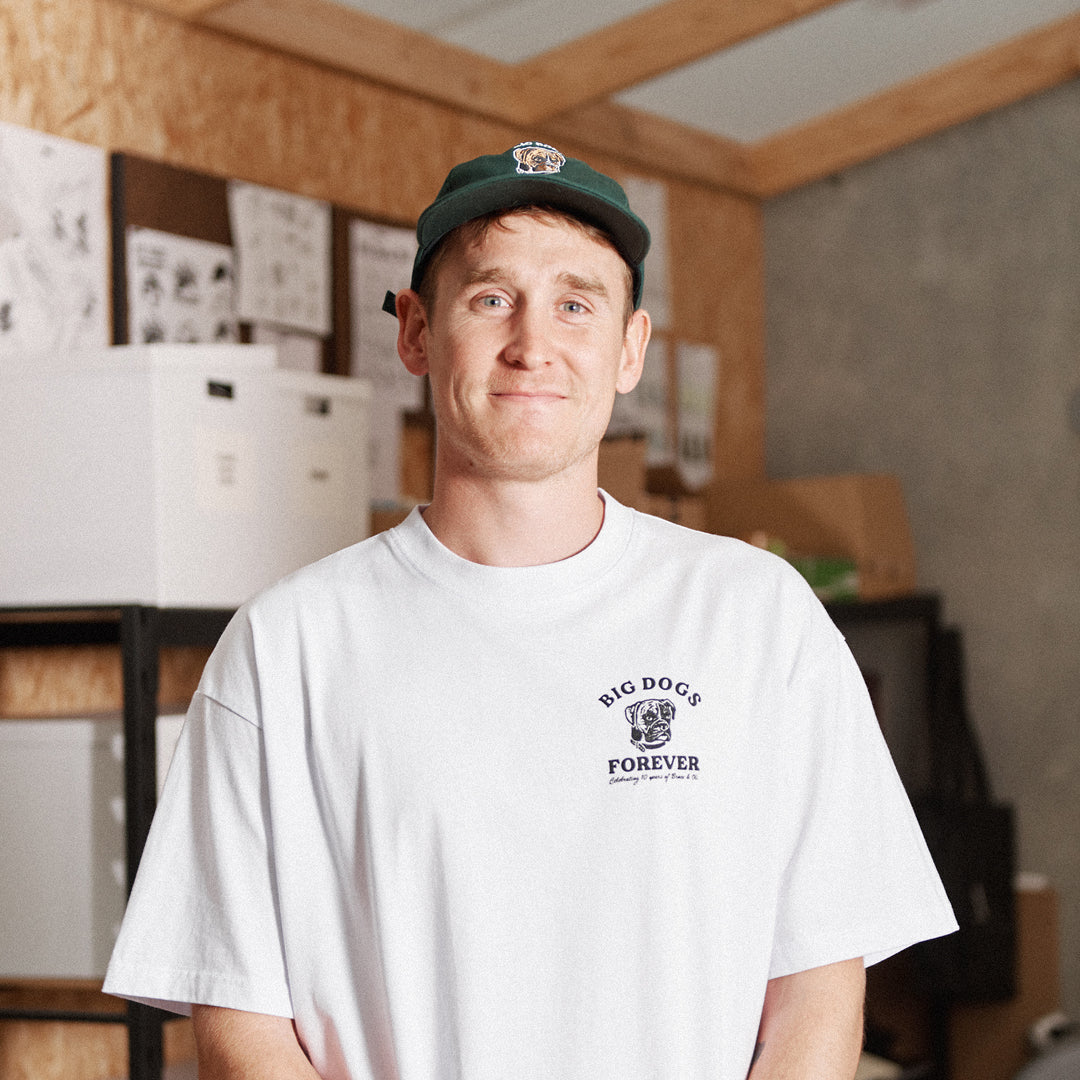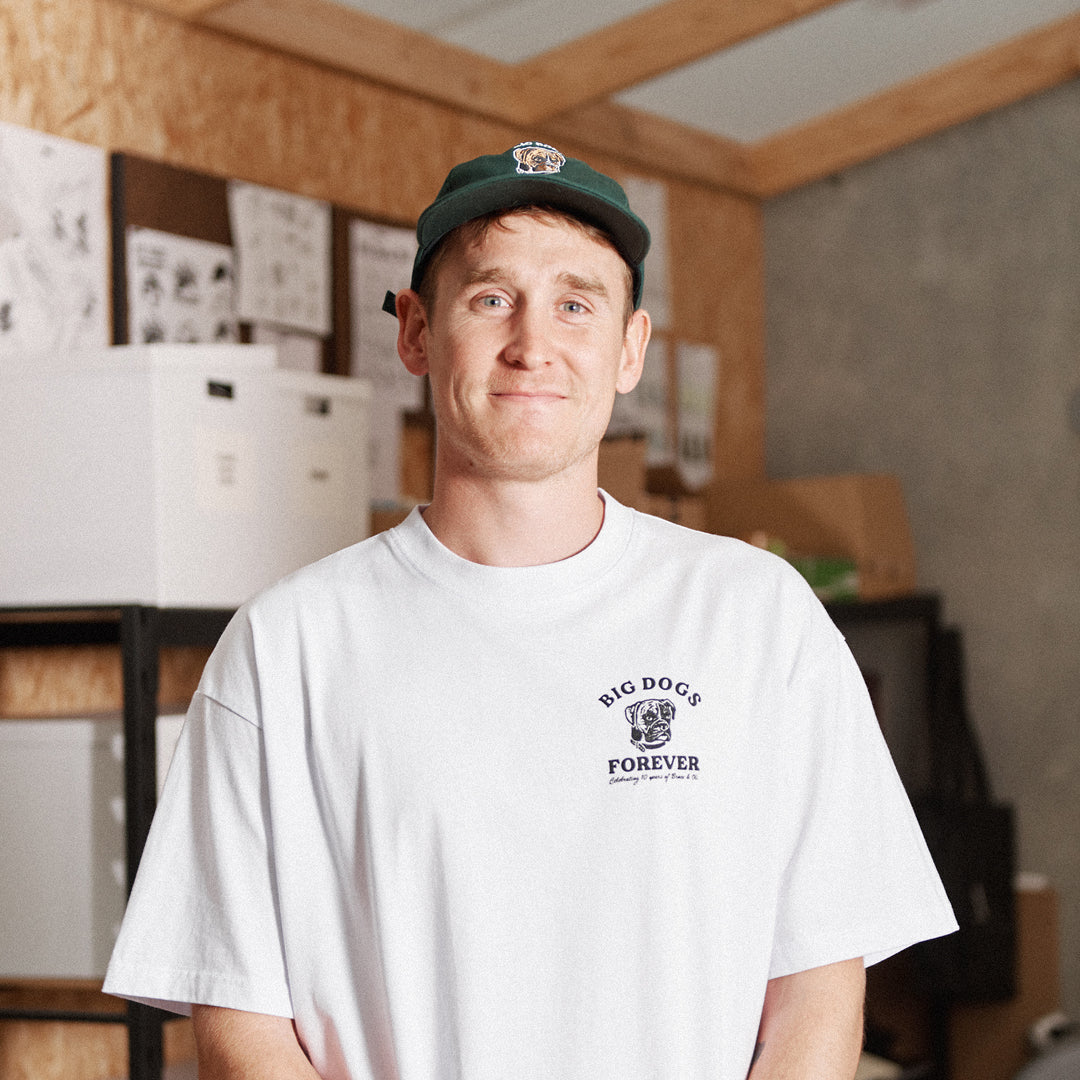 OLIVER MCDONALD
Oliver is the founder and co-owner of Oli with his partner Phoebie. These days Oli focuses on the general running and development of the brand, working closely with the team to establish and maintain sustainable growth.

Oli's core focus revolves around planning. This includes the structuring of releases, development of new collections and implementing systems for the team. Outside of the brand Oli enjoys footy, painting, a few vinos with the boys and being a dad.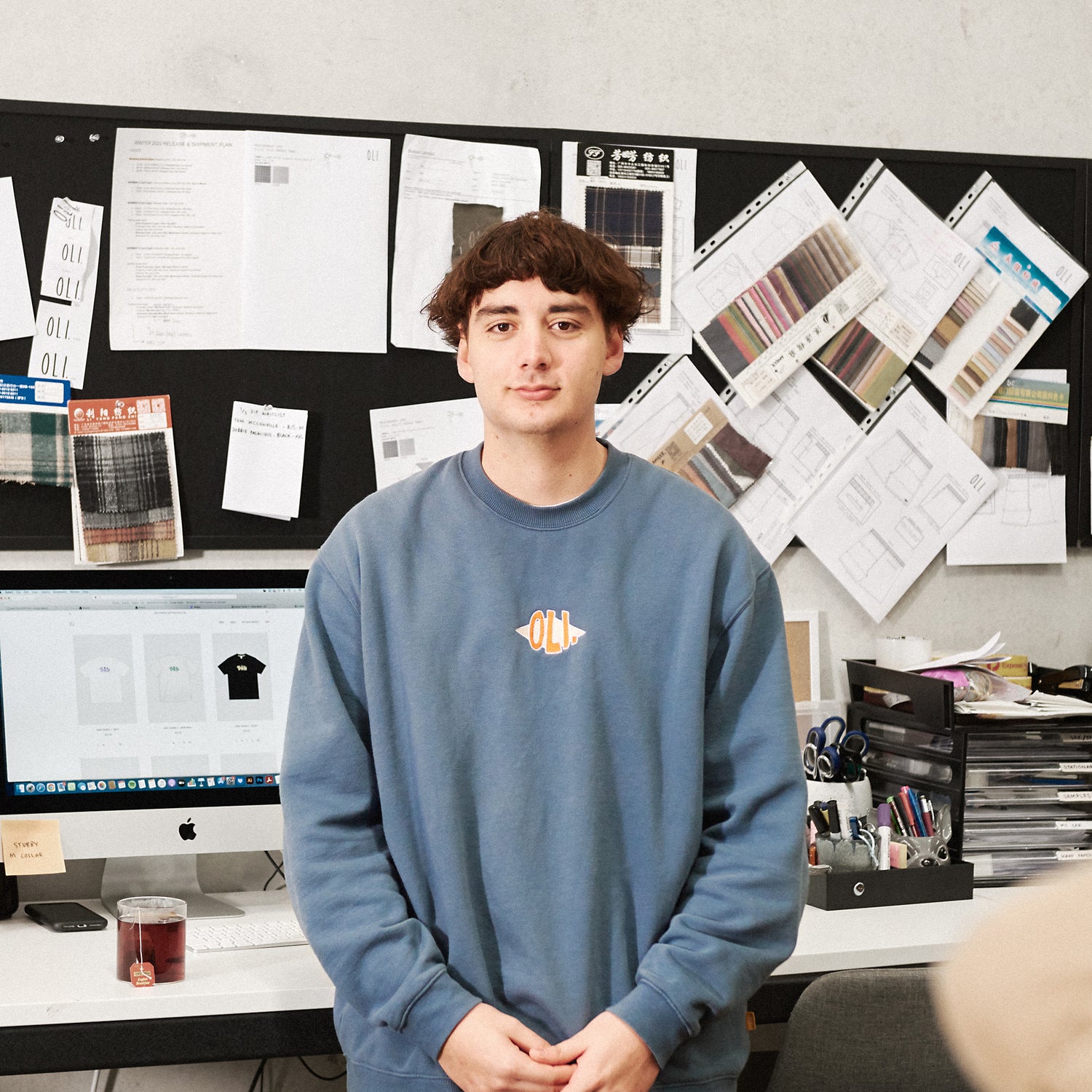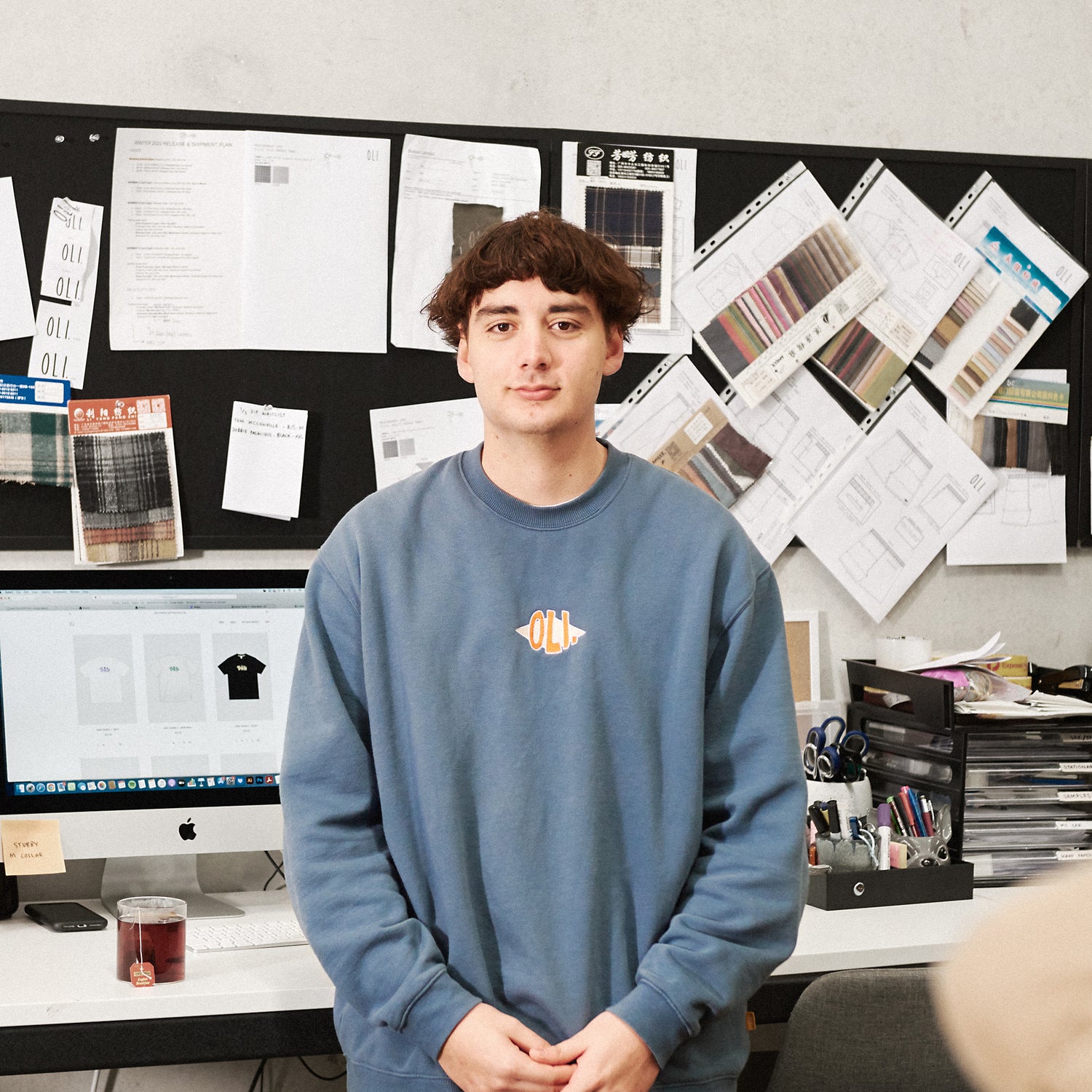 JAMIE SAMPSON
Jamie started working at Oli in January 2018. Over the past 5 years Jamie has filled a number of roles and knows the business operations very well. These days Jamie is the king of organisation and a bit of a weapon on excel.

He is particularly good on the chat and completing mundane tasks most people would hate. Jamie is currently studying to be a primamry school teacher and when he's not working he enjoys photography, beers, eating burgers, squidding and spending time with his friends and family.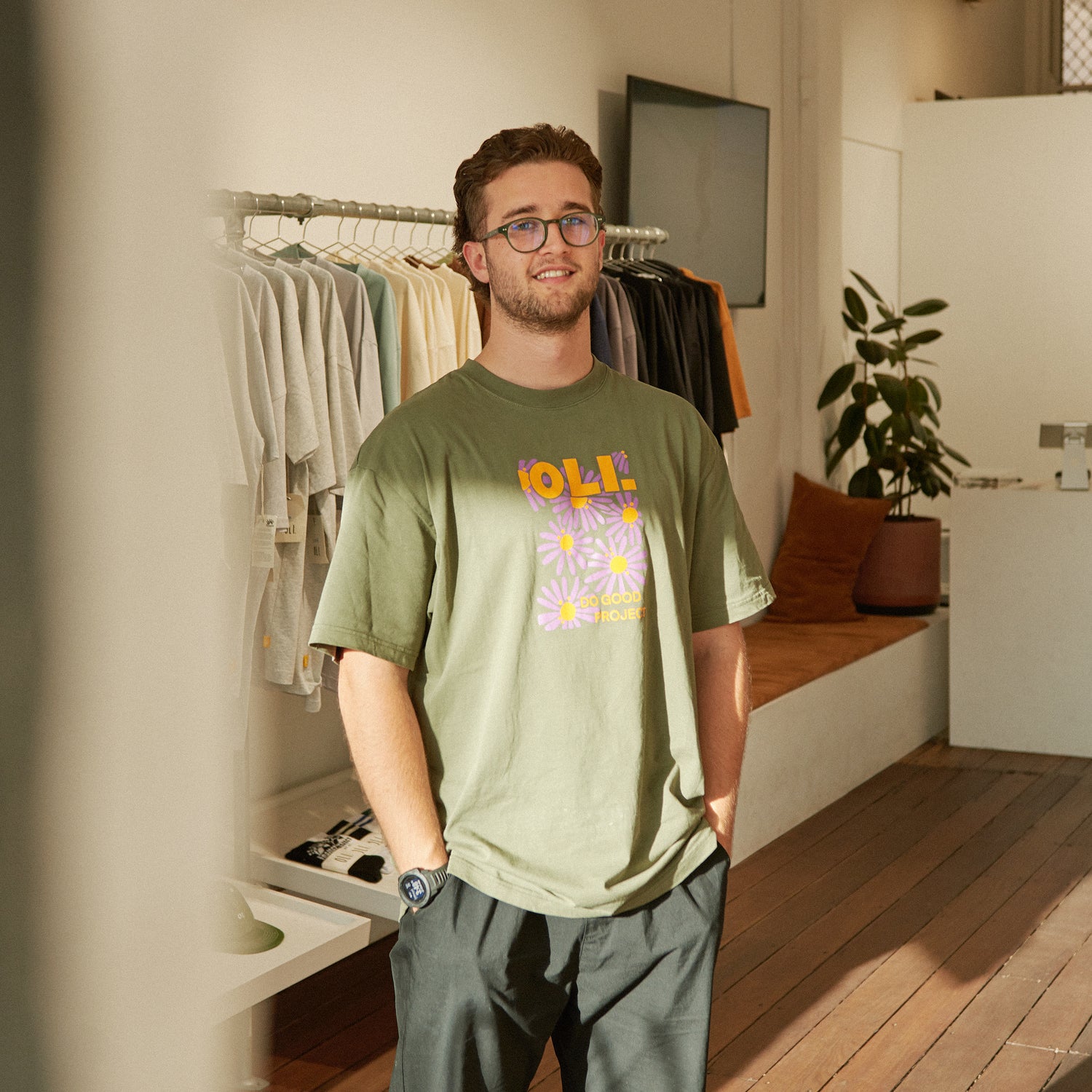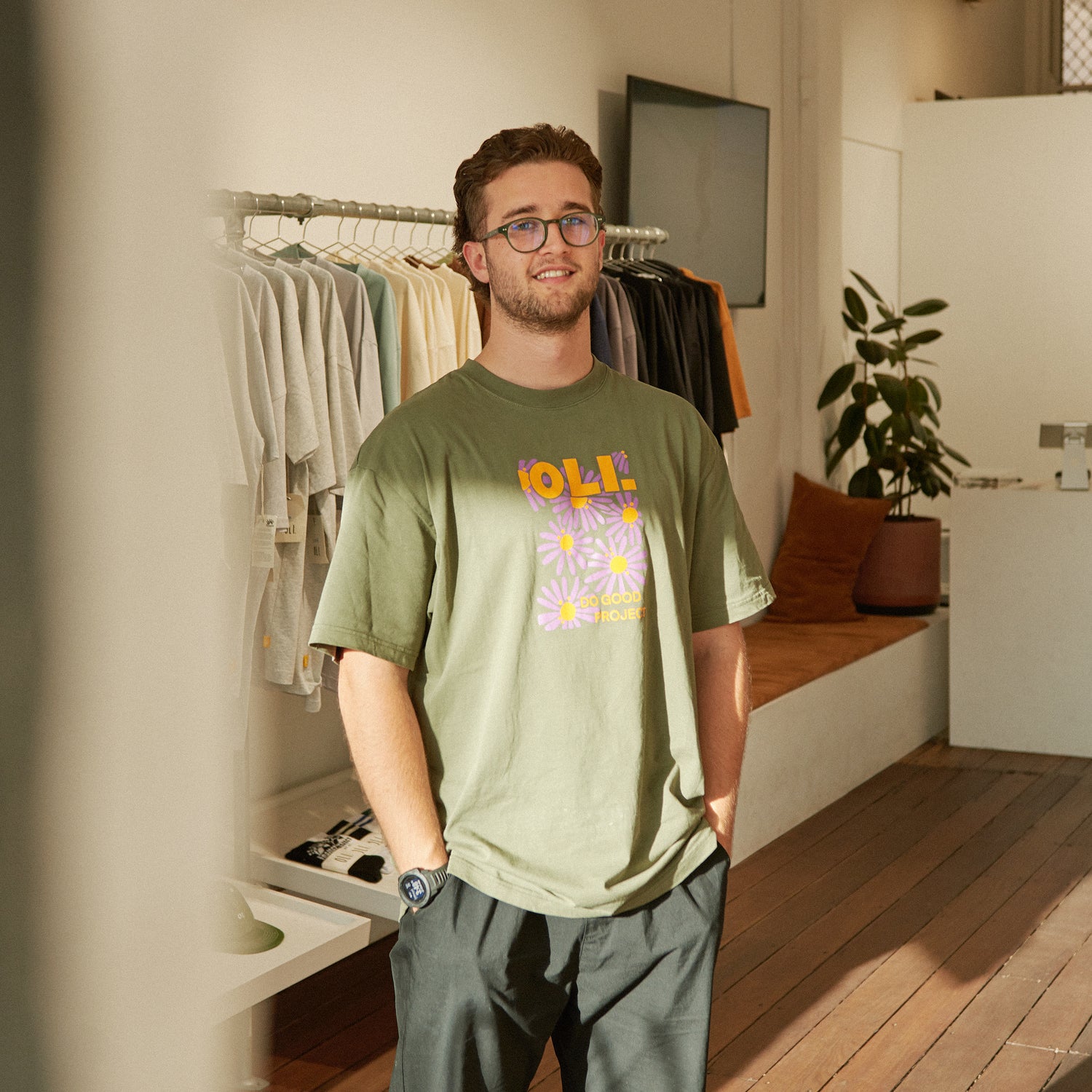 MICAH CARSON
Micah came on board in Jan 2020 working as a screen printer. Recently he's also moved into a design role with Oli, working on hand drawn illustrations for upcoming releases. This has been a great asset to the team as whilst Micah and Oli have similar styles, they do things slightly differently which means they can bounce of each other well.

With a passion for art, fashion and screen printing Micah is an integral part of Oli. In his own time, Micah enjoys rock climbing, the great outdoors and getting back to his home town Denmark.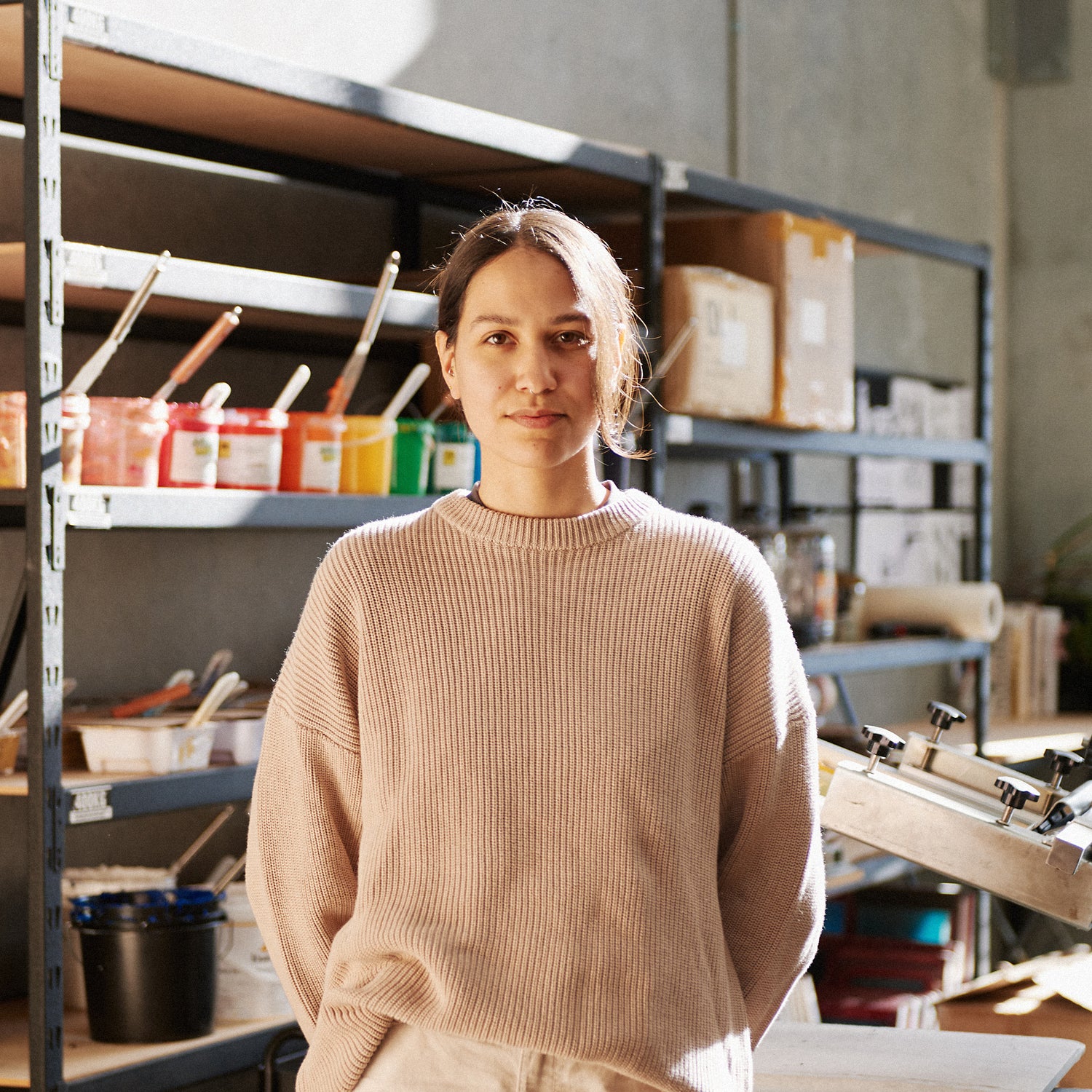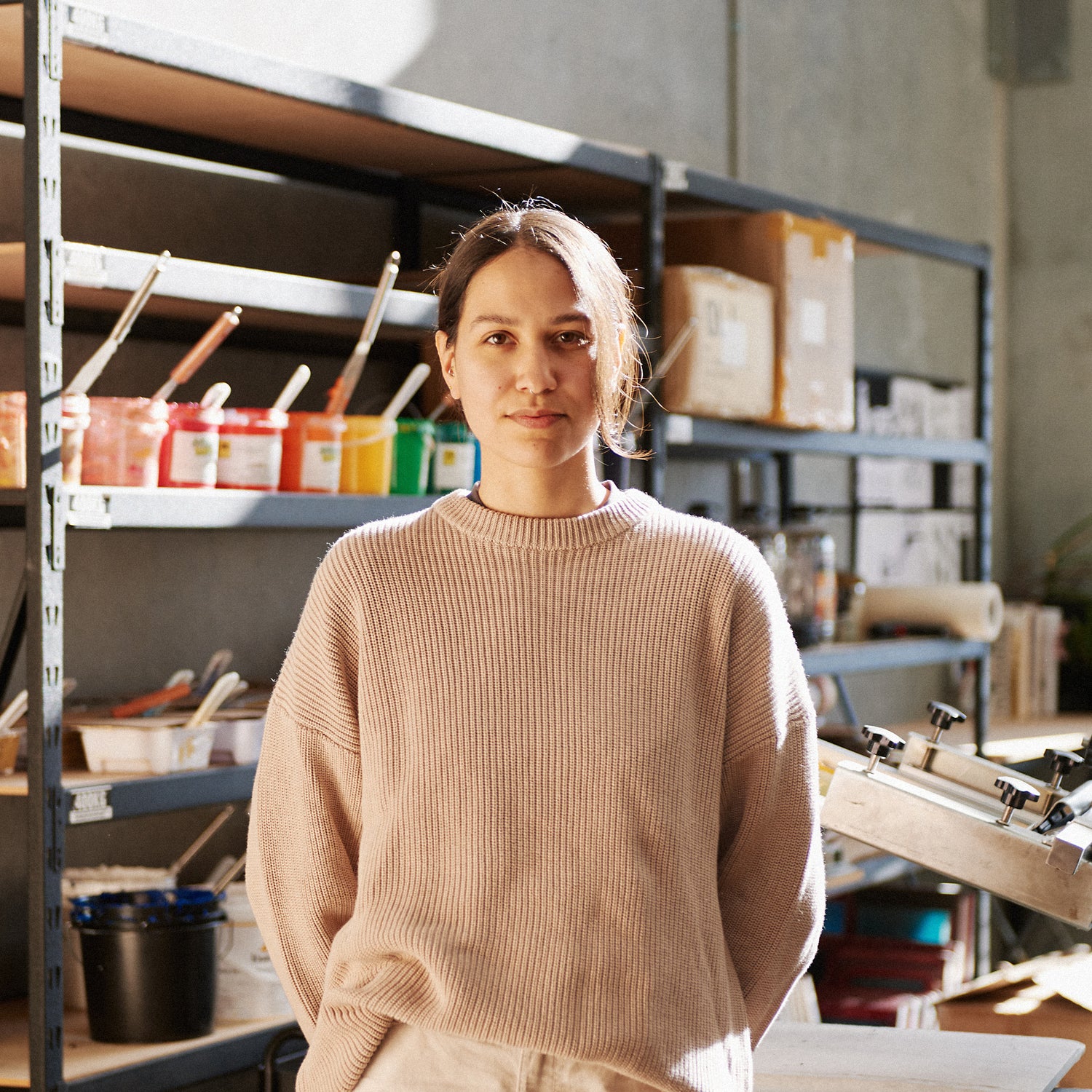 Giulia Muscio
Giulia started at Oli in May 2022, jumping straight into a role as a screen printer with a keen eye for detail. Giuls also then joined our production team and has since been spending more time on this area of the brand.
With an advanced diploma in fashion & textiles Giuls will be able to help us continue to improve the quality of our Cut & Sew Collections.
Outside of Oli Guilia likes coastal drives, film photography, sewing and a meal wih her nearest and dearest.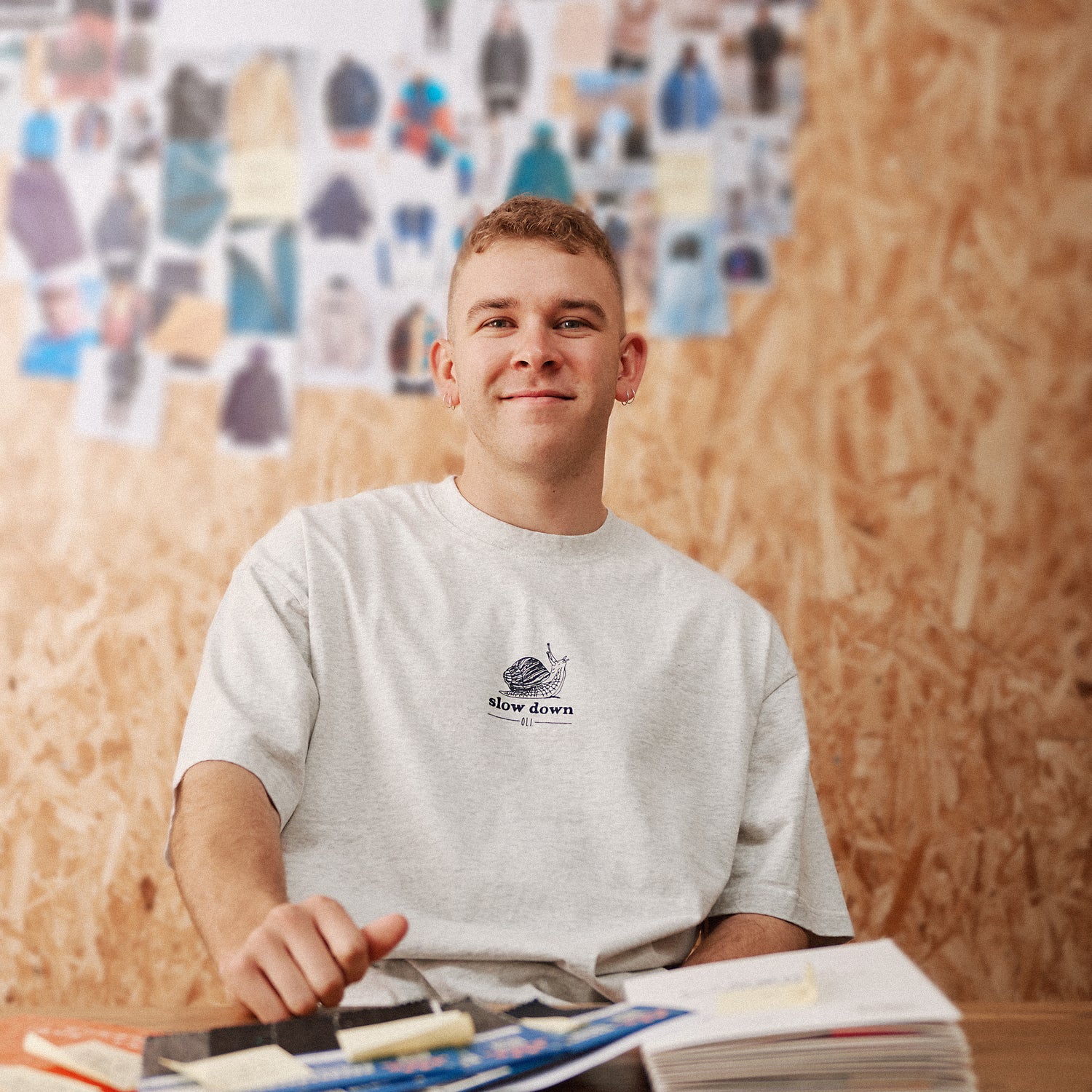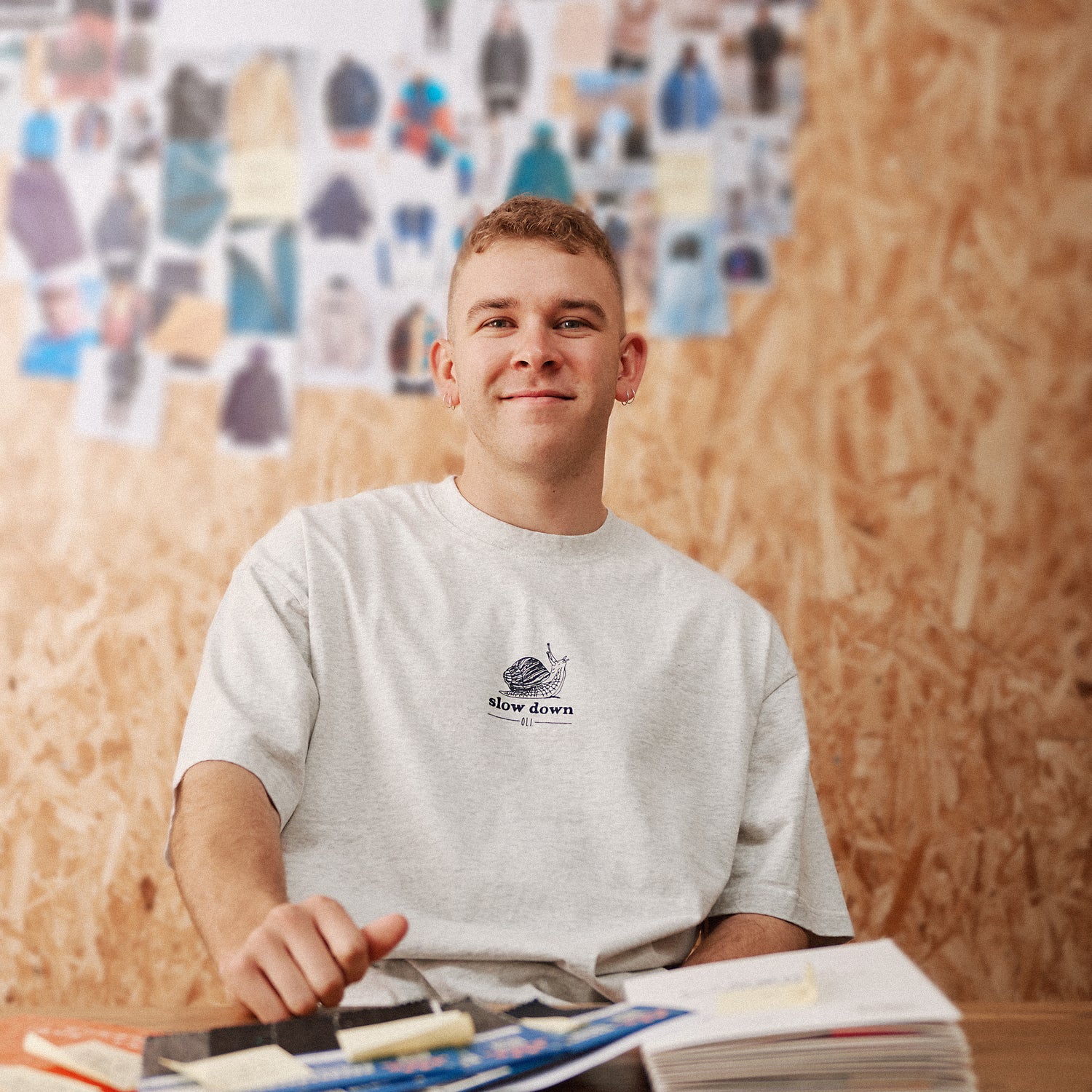 JARVIS TUTTLEBEE
Jarvis started working at Oli in July 2022, joining our production team and importantly being an all-rounder. Along with production Jarvis is also part of our warehouse operations, assisting on photoshoots/documentation whilst also learning how to screen print. Talk about a quadruple threat!
Jarvis completed his Advanced Diploma in Fashion & Textiles and adds even more experience to our Production Team. He's passionate about garment & concept design and will be an important part of our continually improving Cut & Sew Collections.
The boy from Mandurah, outside of Oli Jarvis loves sewing, wakeboarding, monopoly and driving an hour and 10 to work everyday.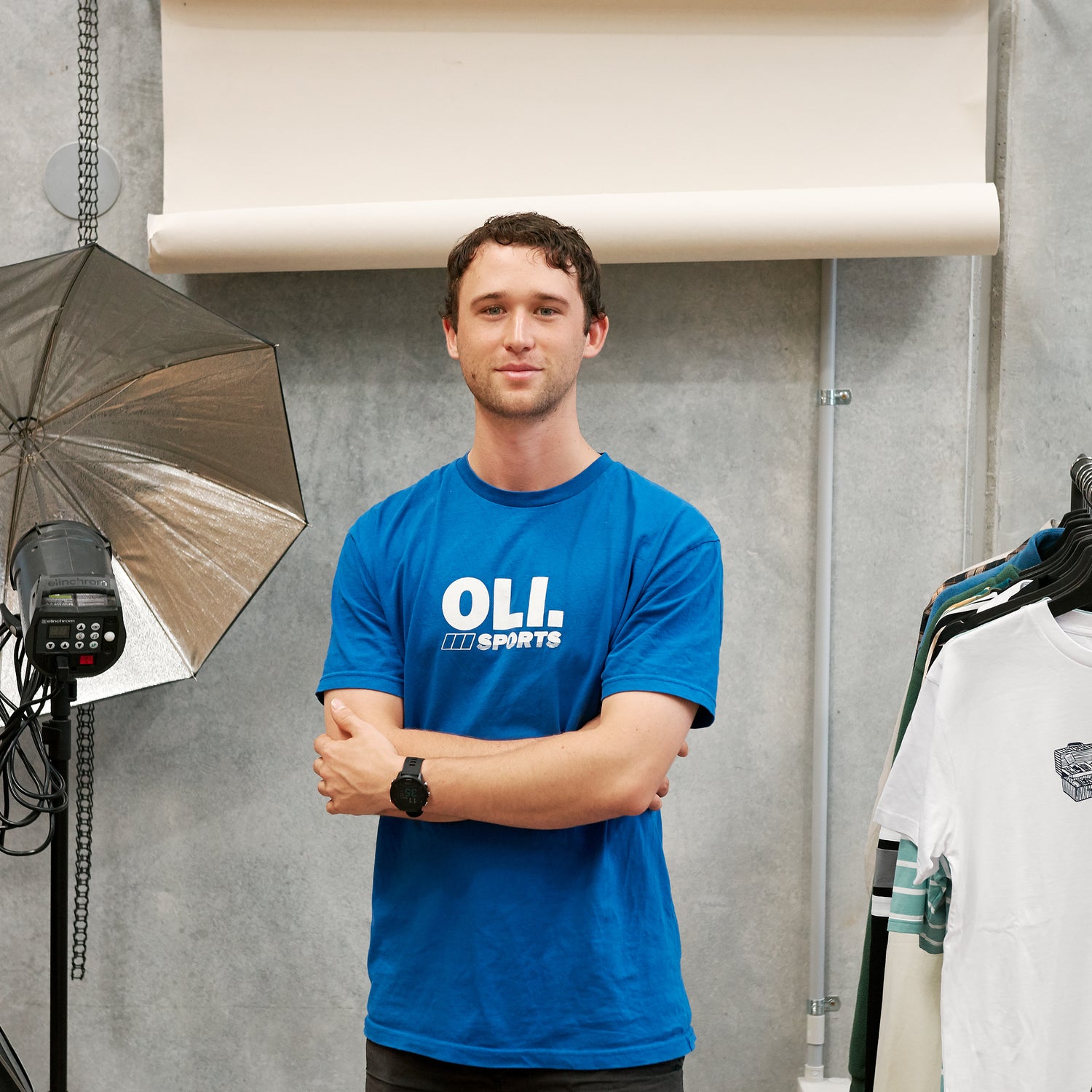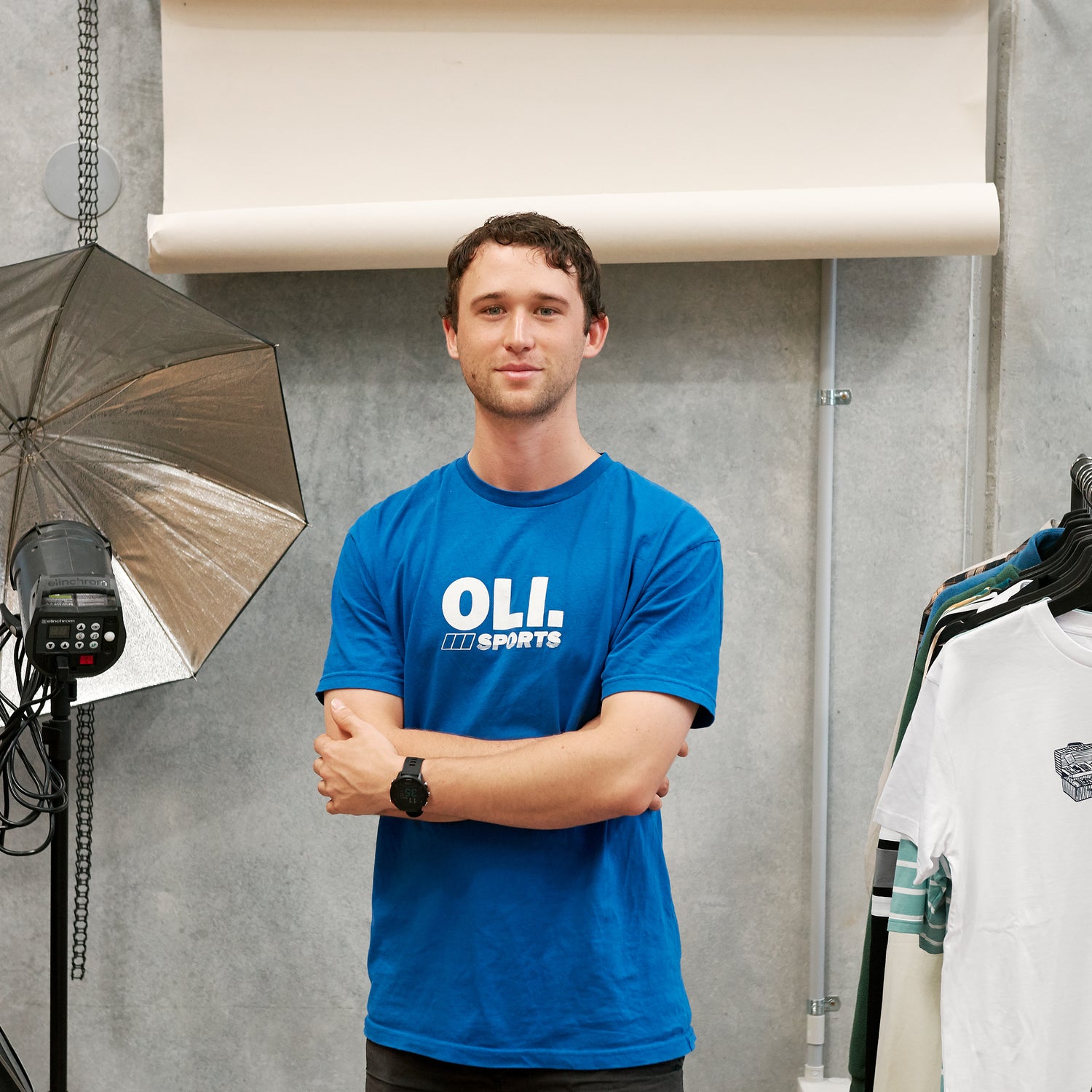 TENZIN CARSON
Tenzin started working at Oli in November 2020 taking on the role of in house photographer. T-bone shoots all of our website product photos, look books and general process based/lifestyle shoots. Tenzin has been such an important part of the brands growth especially transitioning from monthly releases to weekly.

Outside of Oli Tenzin is a freelance photographer, shooting content for all sorts of businesses whilst having a keen interest in lifestyle and landscape photography. when he's not working, Tenzin enjoys getting back to his hometown in Denmark, meal prepping and keeping fit.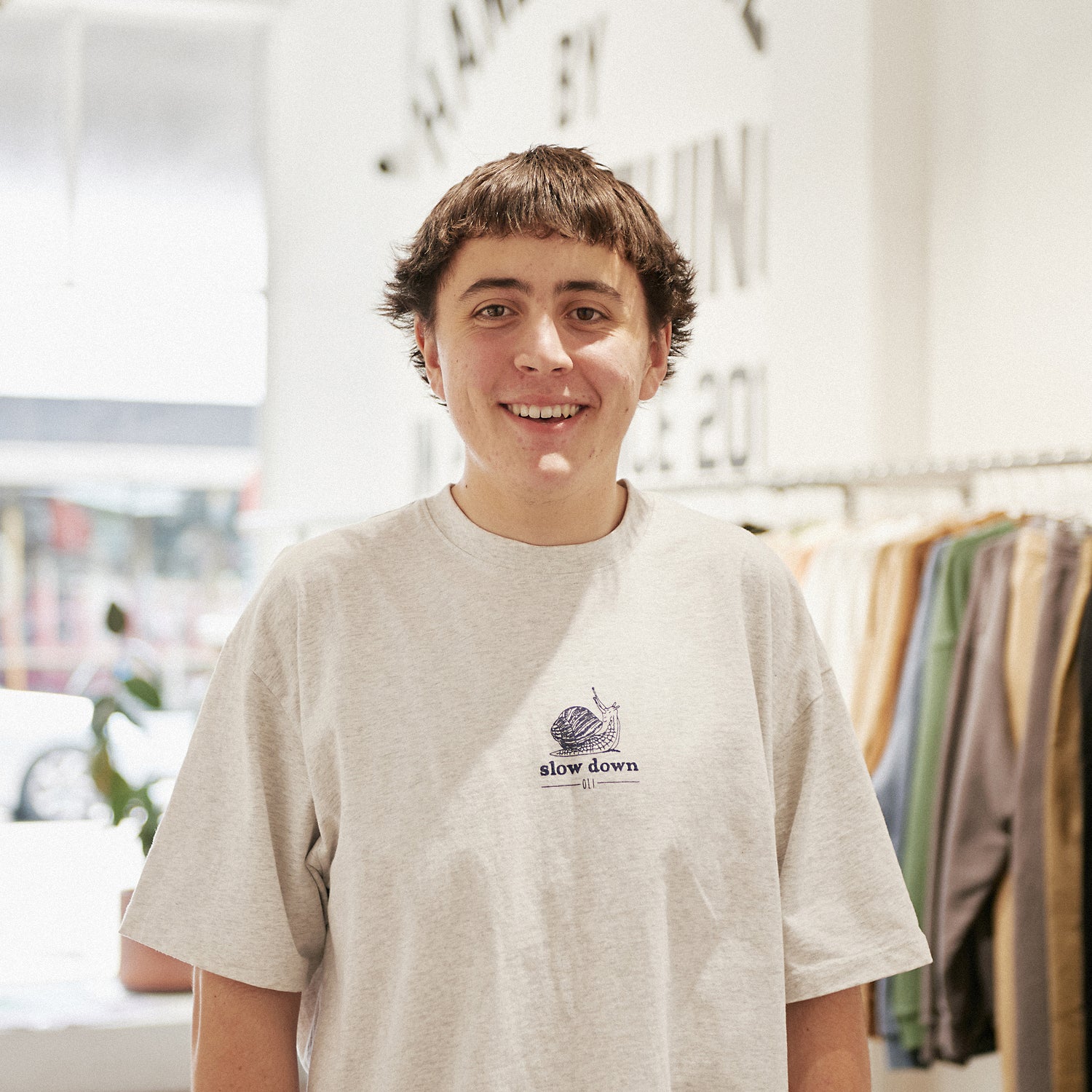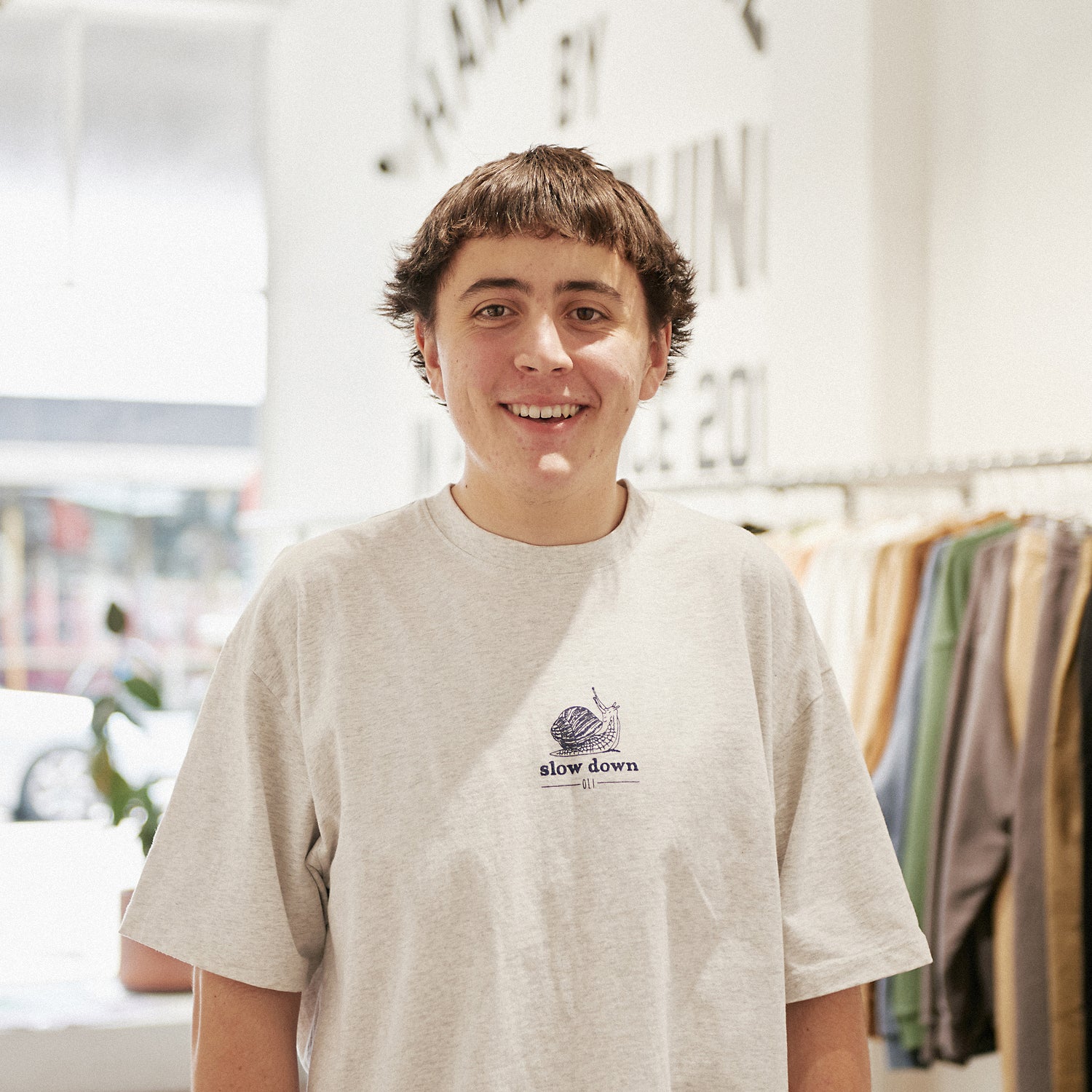 LUKE SAMPSON
Luke started working at Oli in 2020 as a casual whilst on school holidays. Recently graduating, Luke has moved into a full time role split between the Warehouse & the Northbridge Store. A friendly giant, Luke brings good energy and loves to have a laugh.

Outside of Oli Luke enjoys getting his hands dirty with a bit of handy work specifically carpentry. Luke also loves footy, a cheeky burg & a couple of froffs.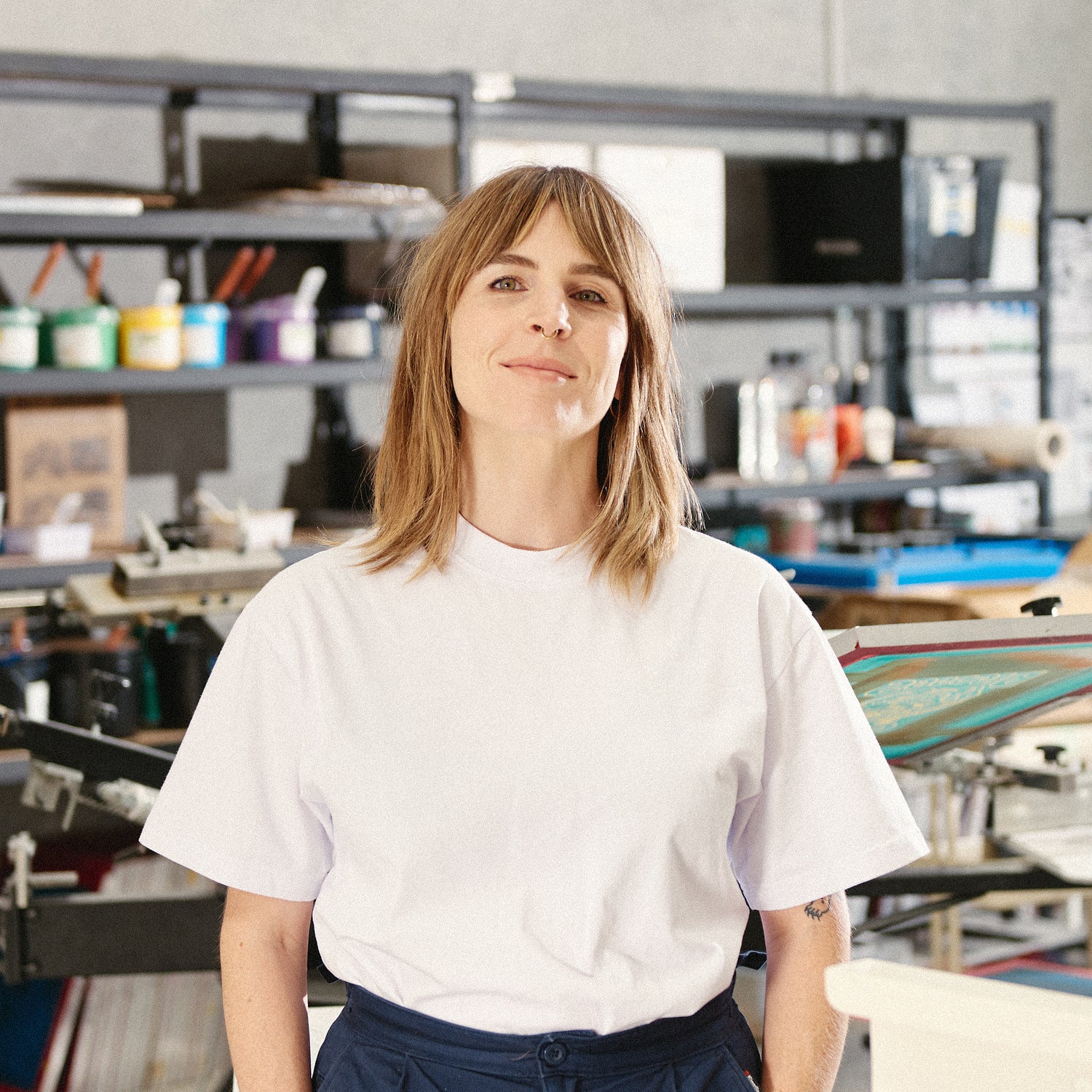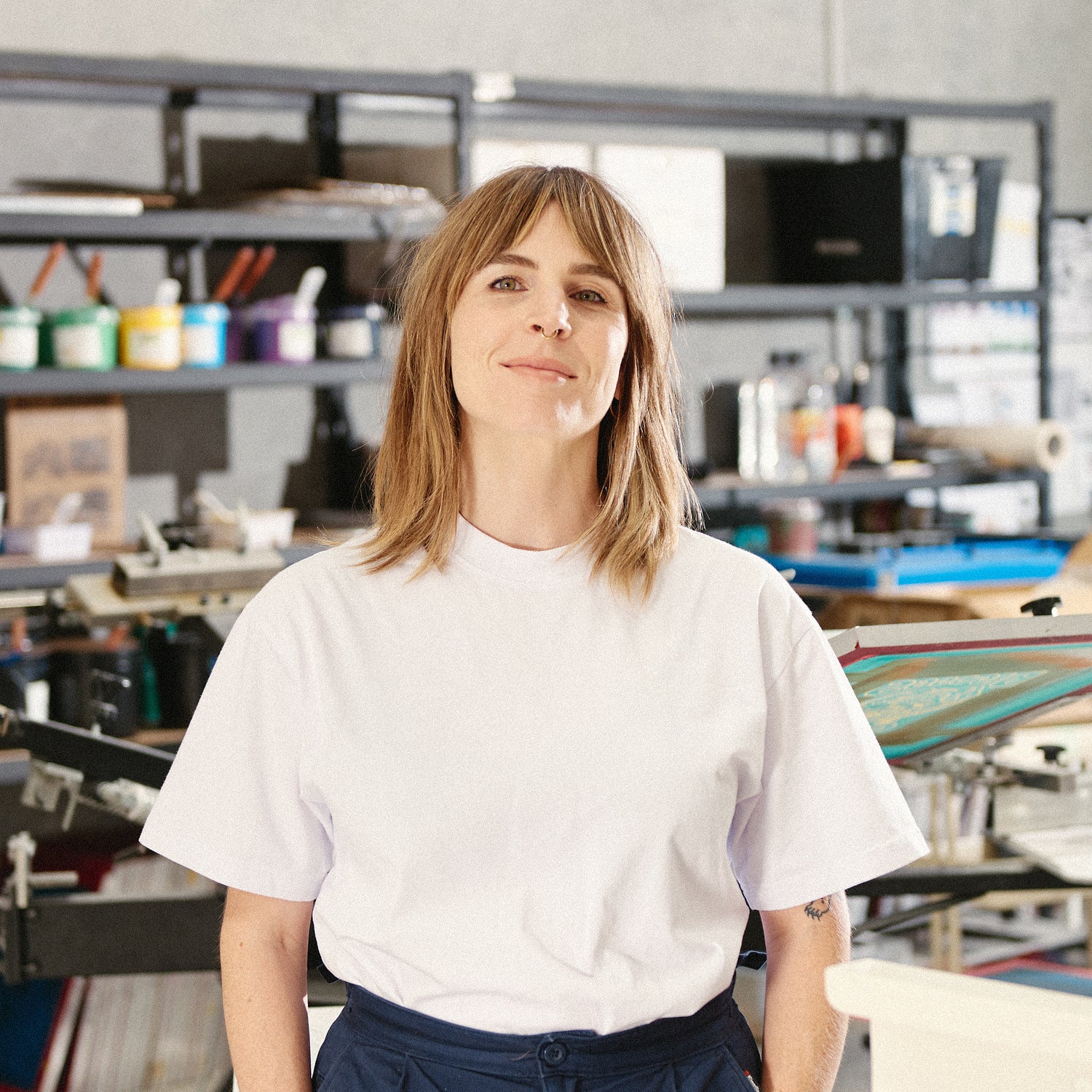 SARAH - JANE DALLA ROSA
Sars is a story of good timing, starting work at Oli in July 2022 after applying for a job as a Screen printer the day before we were about to advertise for it. Meant to be!

Sars came on board with a Bachelor Of Contemporary Art majoring in Printing and has been such a important addition to our team. She's super hard working with a keen eye for detail & an infectious laugh.

Outside of work Sars loves art, gardening, punk shows and cooking. She is a mum to two lovely kids and on top of all of that she's currently illustrating a children's book.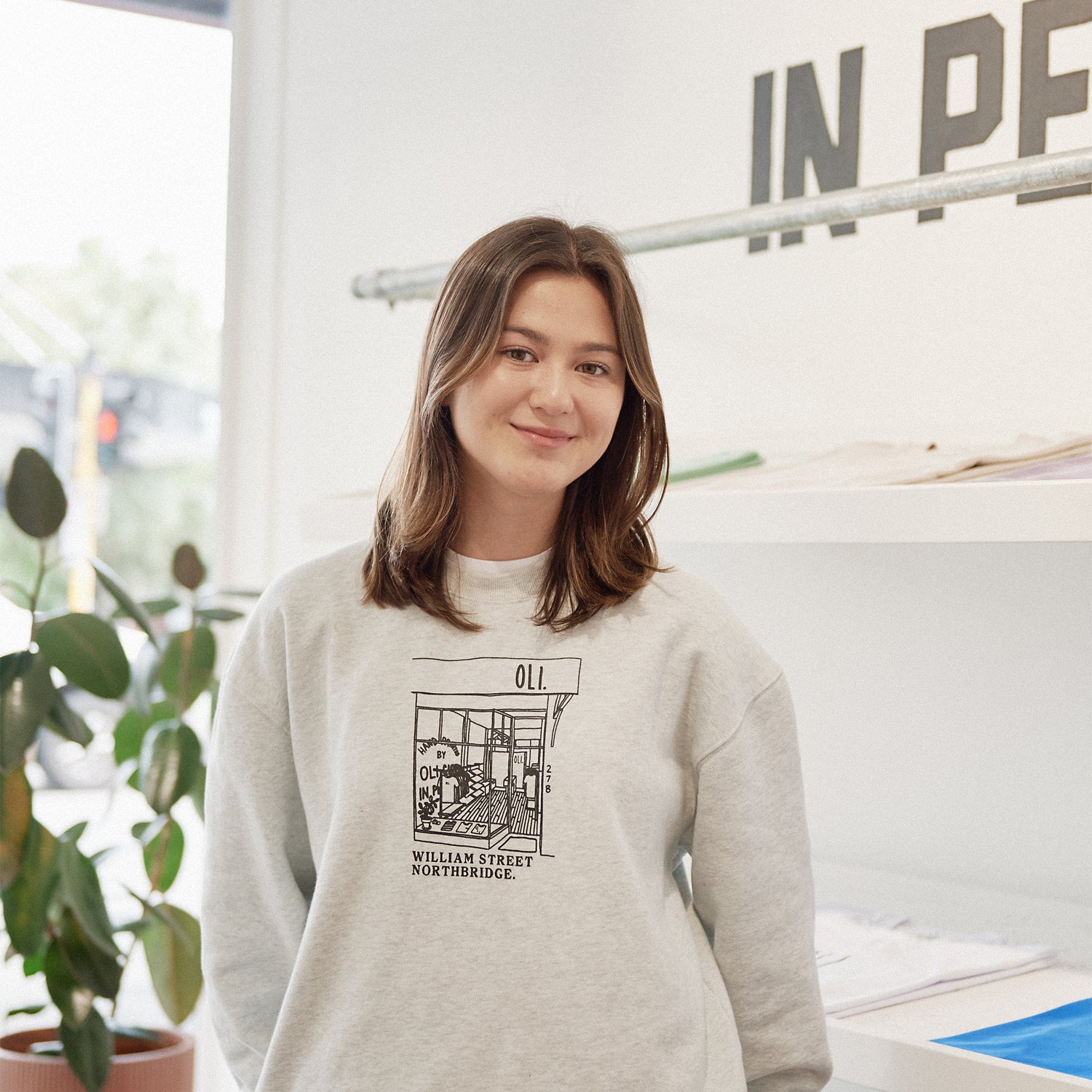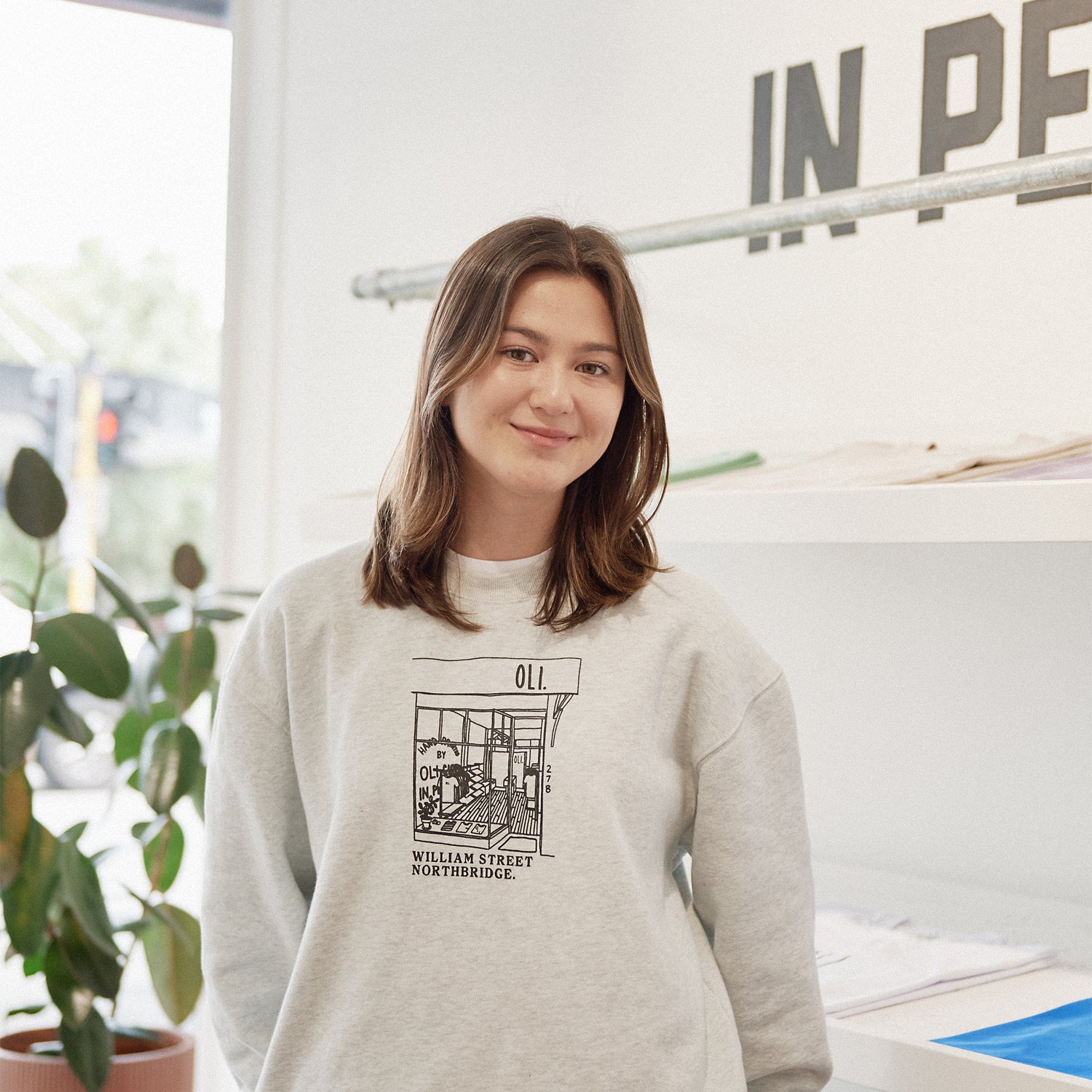 JONI GRAINGER
Joni started working at our Northbridge Store in 2021. Initially coming on as a Christmas Casual, Joni quickly became an important member of our Northbridge Team. Always up for a good chat, you've likely seen her in store with her fav bubble tea in check.
Joni shares some of our key brand values around sustainability, recently starting her own small upcycling fashion business on Depop called @relovedbylilin.
Outside of work Joni is currently completing a bachelor of Philosphy majoring in business law and finance. In her free time she loves hiking with her friends and is obsessed with the survival show 'Alone'.