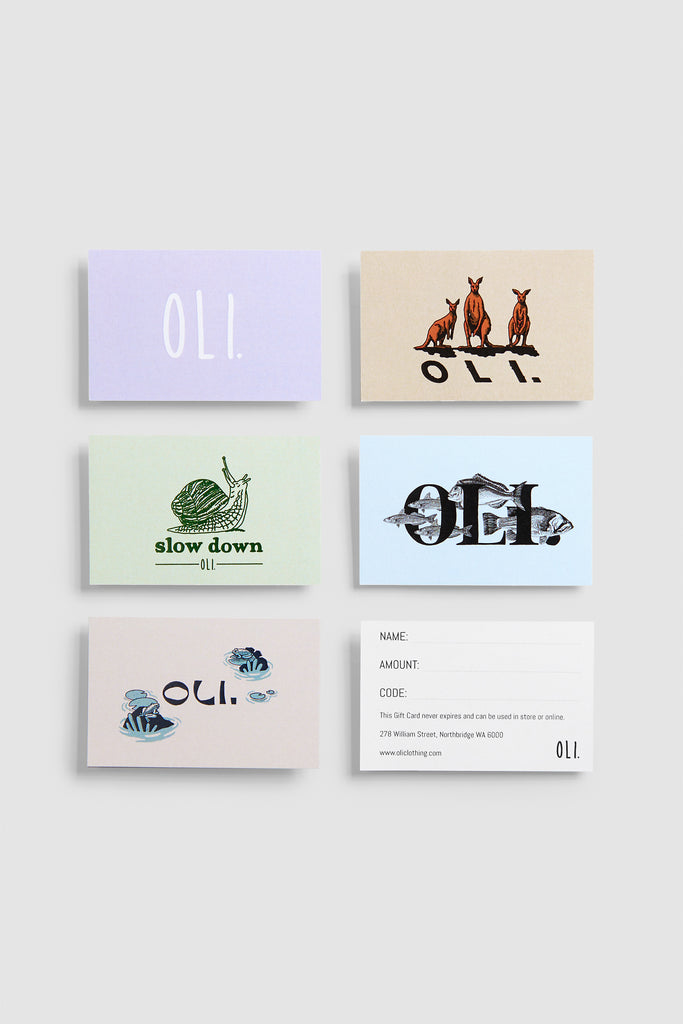 Oli Gift Voucher
$25.00
The quickest easiest solution.
Order an Oli Gift Voucher and you will receive a PDF printable version via email instantly.
Vouchers are delivered to the purchasers email address and can then either be forwarded by email to the recipient or printed.
Vouchers can be redeemed online and in store, and do not expire.
Physical gift cards are available in store.
Any questions please get in touch orders@oliclothing.com